The ColombianCupid site belongs to the vast Cupid Media network. This site is focused on the Latin target audience. The predominantly members are Colombian, but there are many other nationalities as well. Everyone can subscribe to the site and use it for dating purposes. The only condition for all the members is to be interested in foreign cultures and beauty. There are plenty of users that come from The United States of America, Europe, and Asian. A lot of men dream of getting lucky in dating gorgeous Colombian ladies by means on the ColombianCupid platform. Foreign men find Colombian women to be fascinating and feminine. Latin women also prefer to deal with foreign men because they show more respect compared to local Latin men. This is mainly dedicated to providing solutions for serious relationships and happy marriages between the members. However, you can also find a match for a short-term affair during your Colombian vacation. We analyzed a lot of user' testimonies, and all of them claim that the site is efficient for finding both hookups and committed long-term relationships.
ColombianCupid: How Does The Member Structure Look Like?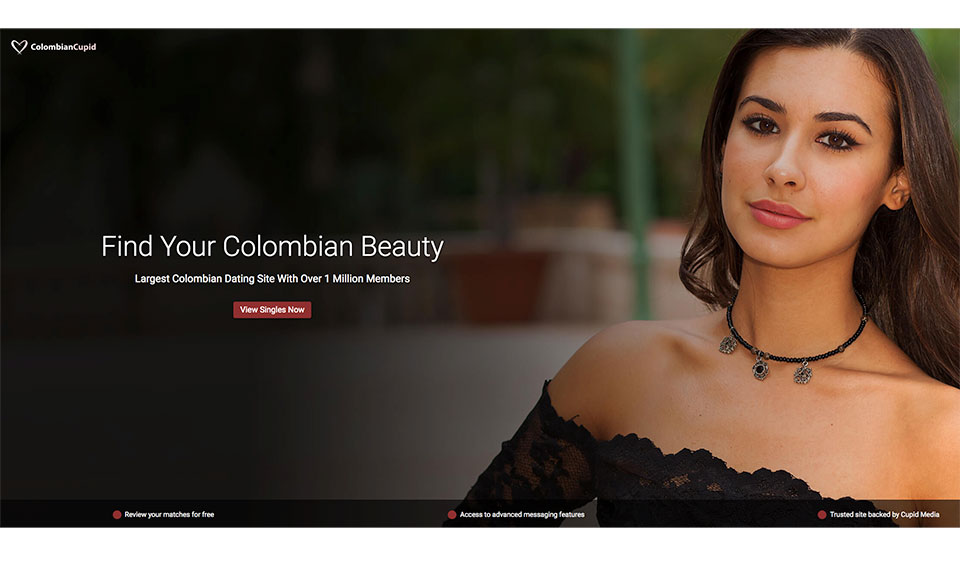 A high percentage of fake/unverified profiles.
Plenty of registered Colombian women come from low-income families, so they use ColombianCupid to get money from foreign men.
Scammers trying to impress you with sad fairy tales to get your money and attention. Do not let others trap you.
All users can tell you that the registration process goes fast and straightforward. You are welcome to join the community without being afraid of a strict verification, as well as authentication procedures. It saves a lot of your time, but at the same time, it is one of the main reasons for fake profiles. Usually, all severe dating sites ask new members to identify a name, email address, age, orientation, and gender, but ColombianCupid is quite flexible for this. The only thing the site moderates are members' photos. They undergo scrutiny and get loaded to the site in a couple of days. Forget about using pictures of celebrities, offensive images, or photos where other members can't see your face and body clearly.
What Profiles Get Featured on ColombianCupid Site?
We highly recommend you to take an effort and complete your dating profile. You can provide plenty of new information about your life and personality. We admit that all completed users' profiles are detailed and informative. The site does not oblige users to undergo this step, so a lot of profiles are left partly finished. Usually, we are registered at many dating sites, and you get tired of writing the same information everywhere.
At the same time, we think that your fulfilled profile can stand out, and people will be curious to read your personal information, which rarely happens on ColombianCupid. Share the information you feel comfortable sharing with your potential matches. If you decide to become a premium member, it will speak volumes. The membership costs are expensive. Even an average user can afford them. Do it if you have serious intentions to meet your soulmate on ColombianCupid. It is a step further to your dream. All Gold/Platinum users are confident of finding a Columbian partner through this dating service.
What Communication Options Does ColombianCupid Provide?

Even free members are allowed to read profiles and check photos. As for private messaging, it is open to Gold/Platinum members. The main principle is that one member must have a paid subscription to start the conversation. The only way to deal with this issue is to sign up for a minimum one-month premium subscription. Starting from this point, dating on ColombianCupid becomes easy. To get things started, you just need to send a short opening sentence to the person you are interested in. It is essential to have basic Spanish skills because most of the Colombian women are not experienced speaking in English. At the same time, there is an automatic service for translating messages, but only premium users can get access to this feature. Despite the fact that free members are restricted from sending messages, they can use essential matching free of charge. You can simply check who is interested in your profile. Refer to the "Interested in me" feature, which can be accessed in the "Activity" on the homepage on the ColombianCupid site. In case you feel like, you can show your interest in return to those members.
The Cost Of ColombianCupid Premium Membership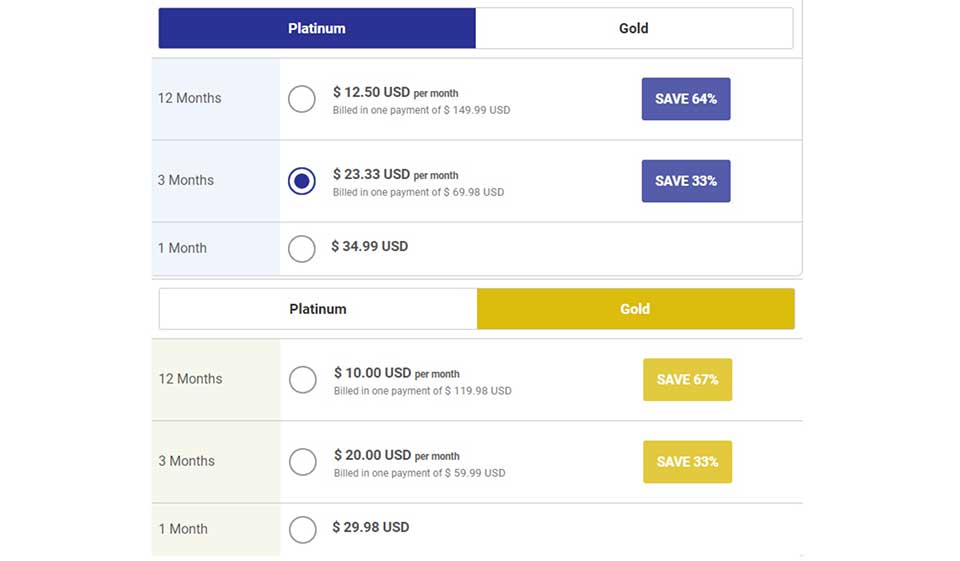 The ColombianCupid site offers two kinds of paid subscription plans – Gold membership and Platinum membership. They make it easy to interact with any member on the dating platform without limitations. ColombianCupid never makes users pay for sending/reading every new message, which is quite common in the dating market. You can purchase a one-month, three-months, and twelve-months subscription plans to enjoy unlimited instant messaging features. The fees are reasonable and affordable. The prices start with $10 per month to twelve-month Platinum membership, which costs $34.99 per month. All transactions are made monthly.
Now, you are allowed to interact with Standard/Premium users, try advanced search mechanisms, and highlight your profile. A sophisticated matching algorithm makes it easier to match you to an ideally suited person.
The site offers several widely-used payment options, for example, Credit/Debit cards, PayPal, Bank transfer, or Paysafecard. The ColombianCupid site applies encryption, which aims to secure all user's money transactions. Your subscription gets renewed automatically. In case you want to terminate the status, make the changes beforehand the date of expiration.
Are There Many Fraud Cases On ColombianCupid?

Many paid members wonder if they can be the victims of fraud? You can find plenty of complaints where users claim to suffer from frauds. Some users notice that their bank accounts are banned after paying regular membership fees. The site has never provided any explanation about such complaints. The site representative states that those users had not followed the Terms of Agreement. Usually, users should not expect to get a refund. At the same time, their accounts can't be reactivated. Some members went even far to start a financial war. People open bank disputes. Usually, such cases take weeks. Even after all these procedures, the refund cannot be guaranteed. We do not plan to scare you, but we are obligated to prevent you from such issues.
Key Positive Points Of The Dating Services:

Plenty of gorgeous Latin members.
A small number of inactive profiles.
Women featured on ColombianCupid are interested in dating foreign men.
You have a high chance of having several dates with Colombian women during your trip.
You can use Cupid Tags, which are keywords for describing yourself, your lifestyle, and make the profile more visible.
You can add annoying members to the "Block" list if you find their behavior offensive.
Access to a live chat, where Gold and Platinum users can exchange text messages and video content.
Critical Negative Points Of The Dating Services:
After using the site for a while, we can say that it is challenging to meet women who are sincerely interested in starting serious relationships. Most of them are hungry for money or the possibility to get a new foreign passport, official invitation, or a one-way ticket outside the country. However, it does not mean that there are no family-oriented women who can become your great wife in the future. The trick is to learn how to sort users and pay attention to those who are serious and exciting personalities. Some Colombian women show their interest in meeting you in real life. As soon as a man arrives in their country, they blow him off without any explanation. Men should be ready for such a scenario. You should prepare a so-called Plan B and organize meetings with a few Colombian women. You increase your chance to meet your woman. Also, do not forget that Colombia is a dangerous place even for visiting your new girlfriend. Let other people know about your date to secure yourself.
ColombianCupid Mobile App
You can download the ColombianCupid app on Google Play for Android devices or App store for Apple devices free of charge. In terms of design, the competition is very high. Although the mobile app offers a user-friendly interface. Even users who are not technically knowledgeable face no problems. The app is the solution to stay online when you can't reach your desktop computer whenever you want. It is the best way to keep in touch during your trip to Columbia. Visit a cozy bar at the shore, enjoy the bright sun, and get ready to arrange several dates with fantastic ladies. It is a more positive experience than sitting in front of a big PC screen in your hotel room.
It is essential to mention that you should start using ColombianCupid before you arrive in Columbia. We recommend you to sign up a few weeks in advance, create your profile, check a database of women you dream of meeting in real life. By following this tip, you will save a lot of time. Make the "Favorites" list before you arrive in Columbia. Start communicating with interesting ladies, share pictures of your life. Women appreciate this, and they stop feeling scared to meet you.
Overall Summary

ColombianCupid is dedicated to matching single people, who mainly have a Hispanic origin. You will meet a lot of Colombians here, as well as those who have an interest in the Columbian culture and beauty of Latin women. Everyone who wants to get a Latin love story or a friendship, we recommend the site without any hesitation. The general number of active users is average, but all the members are active and want to chat. If you're going to meet a lady, you have to visit Colombia in person, so make sure you have the budget for this. Take the general precautions not to be treated as a first-time tourist, and you have all the chances to have an enjoyable love experience.
In general, the rate of the site is average. The features function quite well. The messaging experience is very poor because it is not allowed to free members. It is straightforward to set up your profile. We recommend you to complete all the sections if you want to stand out from the crowd. You can boost your search if you add Cupid tags. They help to locate the search. You can also filter people who are active and those who fully match your criteria and preferences.
Our Verdict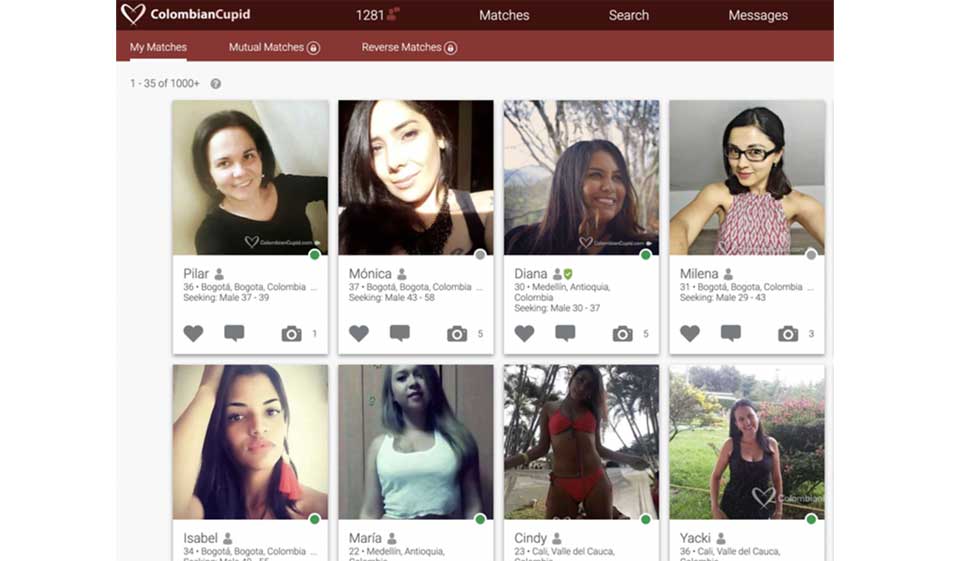 It goes without saying that ColombianCupid is the leading Latino dating site. We are entirely comfortable to recommend this site. However, you should be attentive while using the service due to red flags in terms of safety. It is a common problem for all Latin dating sites. We just want to encourage each and every member to stay away from potential scammers.