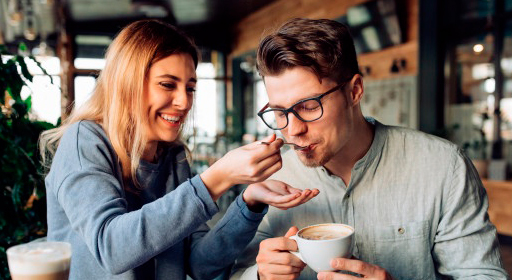 Singles of all ages tend to search for a partner, whether for long-term relationships or hookups. Tinder and Hinge are two dating sites that have their appeal in a certain manner; you can choose one of them or even both without hesitation. Tinder has its fans with an extensive promotion. On the other hand, Hinge gives a friendlier impression to love-seekers with useful features.
Tinder has become more widely known; the dating app has received a lot of attention since March 2021, with the increase in users reaching 28,000,000. Tinder app is a simple way to find love once you sign up and activate your account, relying on the swipe system to find a match.
Hinge has been here to accompany your solitude since 2012. In appearance, Hinge has changed with a more friendly design; this can be seen in the interface features in the main application window. If you look further, there are four tabs at the bottom of the main page, and each tab will present a notification bubble when there is a new message.
Another thing with Tinder is that the popular application has a more complex appearance even though the layout is fairly attractive, especially in the color section. There is also music connected to your Spotify.
Are you curious about what the two of them look like? Find more about Tinder vs. Hinge; read to the end!
How to Choose a Better One?
Most dating applications have the same performance, namely finding two compatible users to match them for the desired relationship, but there are also differences between them. We will provide an overview so that you can choose the most suitable platform for you.
User Interface and Design
Dating behavior has changed a lot over the years; attraction is just an opportunity to get to know someone better. It is not a sign that they are "the one," and many Tinder vs. Hinge reviews have confirmed that users are interested in the details provided in the profiles. Hinge is considered more friendly and easy to use by design, although it does not have a service function on their website; the application runs very well on mobile devices with a trendy and modern design. After a significant change in 2015, Hinge presented a simple feature with four tabs that serve as notifications or hints when there is a message from your date.
On the other hand, Tinder is popular with its attractive layout, including icons, profiles, and even colors. It's just that, as a user, you have to be observant of the icons that appear on the main page because if not, you will be trapped in a waste of Boost or Super like. At this point, maybe your confusion remains but based on the appearance, we can give Hinge more value for a while.
Success Rate
So far, Hinge is superior because the proportion of quality user profiles is guaranteed authenticity. The number of fake profiles on the Hinge application is considered lower than on Tinder because this application will ask you to fill in your profile data substantially and verify it directly by your phone number.
In comparison, Tinder has more ratings in the online dating application market with the revolutionary features it brings on the dating match scale. Tinder is quite famous for its swiping feature, and a lot of users agree that with a premium membership, it can be easy to find a partner.
Tinder Vs. Hinge: What About Price Comparison?
Price comparison between the two applications may be one of the most important things before deciding to register. Most of the applications offer free membership with limited features. If you want to unlock all features, you must buy a paid membership. Here is the cost of the Hinge vs. Tinder membership plan:
Premium Hinge members have special features at the following price:
| | | |
| --- | --- | --- |
| 1 month | $9,99 | $9,99 |
| 3 month | $6,99 | $20,97 |
| 6 month | $4,99 | $29,94 |
Tinder users under 28 years old have a special price lists:
| | | |
| --- | --- | --- |
| 1 month | $14,99 | $9,99 |
| 6 month | $52,99 | $34,99 |
| 12 month | $82,99 | $54,99 |
Tinder for users over the age of 28 has special features that can be enjoyed with the following price lists:
| | | |
| --- | --- | --- |
| 1 month | $29,99 | $19,99 |
| 6 month | $112,99 | $60,00 |
| 12 month | $149,99 | $80,00 |
You can't be sure if someone is right for the long-term relationship until you've known them for a long time. You may use these two applications at no additional cost in advance to make you comfortable with all the features provided. If you want further searches and find comfort with Hinge or Tinder, you can choose to become a premium member.
Tinder vs. Hinge: Who Can Join?
As one of the pioneers of popular dating apps and sites, Hinge or Tinder have their age limits, as dating requires different skills for cultivating and maintaining a relationship. Tinder has nearly 28,000,000 members, with 63% male audience and 37% females. The most active users of Tinder are from the USA, reaching 8,000,000 every week. When talking about age, most users fall in the range of 18-35 years.
Slightly different from Tinder, the Hinge member base is mostly young professionals ranging in age brackets from 24 years to 32 years with gender proportions, 55% male and the remaining 45% female.
Before you decide to use Hinge or Tinder, consider this: if you only want a playmate or friend with benefits, then you can choose Tinder to find a date. Still, if you are interested in an authentic and more profound relationship, Hinge is the right choice.
Hinge Features
The success rate of Hinge is high for the quality of members, as we have already discussed that above. Now, it is time to delve deeper into its signup process, app, and features.
Sign up Process
You can download this application and register via 'tap the cellphone number.' After confirming the number, you will be asked to fill in some information such as name, email, educational history, height, and your interests. When it's done, you are welcome to add the profile photo.
The proper profile photo has several criteria; in this case, you must ensure that the photo to be displayed is of high resolution, not blurry or even grainy. Then you will be asked to fill in your profile description in 150 characters when you get to the third step.
Mobile App
You can download the app for free on an Android or iOS device. The appearance of the mobile application is considered to be much friendlier with an aesthetic and modern design. This platform is not available via the website, so you will need to download the app via mobile to create an account.
Special Features
Find the best partner with the features provided by the Hinge application:
Likes: At the bottom of the application page, you will find a heart symbol. This symbol will show you a notification when another user likes your profile.
We Met: This feature will display a date request notification for your romantic meeting with your date.
Standouts: The function works as a newsfeed, showing you the most popular users and the updates on those you like.
Photo Caption: Unlike other dating applications, this application allows you to add photos about your activities and write 150 character captions to attract your date's attention.
Direct Conversation: When you press the heart icon or put a Rose sign on someone's profile, a conversation icon will appear to the right of your date's profile photo.
Video Call: One of the features that make this dating platform extraordinary is that you can contact your date via video call after determining your status to be ready to date.
Those were the features that you can use in the Hinge application.
Tinder Features
The success rate of Tinder is also decent in the market. Now, it is time to delve deeper into its signup process, app, and features.
Sign up Process
Creating an account on this application takes from 5 to 8 minutes. You will start your journey by providing a mobile number and email address which will be verified by the system. After that, the app will lead you to fill in your name, gender, date of birth, and location.
Mobile App
Dating is comfortable with Tinder as an app is available. You can download it via the Google Play Store or Apple Store.
Special Features
The Tinder application continues to adapt to the demands of technology development. The Tinder app has excellent features, and some of them are:
Swipe Right and Swipe Left Feature: As a superior feature of Tinder, the Swipe Right and Swipe Left can be used to make your selection of the pair you want.
Super Like feature: Apart from using Swipe, users can also rely on the "Super Like" feature, allowing recipients to receive special notifications regarding their account.
Unlimited Likes: Users have no restrictions on the swipe right of others.
Rewind Last Swipe: Users can review the profile that was accidentally denied and change their reaction.
Boost: Users get 1 Boost per month, which is the promotion of their profile in their region, for 30 minutes.
Passport: This option allows users to reset their location and chat with other users around the world.
Those were the features that you can use in the Tinder application.
And the Winner Is: Hinge or Tinder?
Tinder vs. Hinge's analysis has a vital role in concluding that if seen as a whole, starting from the account creation process, ratings, features, and application design, Tinder indirectly provides many choices with its popularity.
The features used also vary, including the premium membership offered. On the other hand, Hinge has a simplicity that attracts young professionals in their search for love. Hinge has the advantage of the reduced presence of fake accounts. Including exclusive membership prices, which tend to be cheaper, Hinge can be named best at achieving its goals. From the review, who could be counted on in starting a new love adventure for you, Hinge or Tinder? Choose one between them!