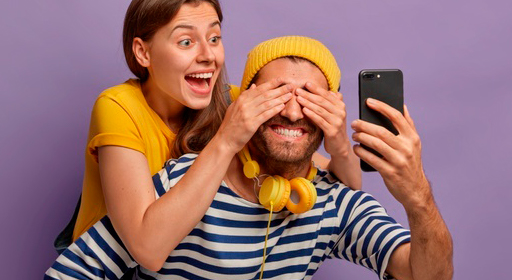 Detailed comparing reviews like JSwipe vs JDate or other popular dating sites and apps are very common these days. Online dating services are more popular than ever. Many people have to minimize social interactions all around the world. If a single man or woman wants to achieve success at online dating, they must know which sites/apps to use and which ones do not deserve any attention. Read this comparison between JDate vs JSwipe to reduce the risk of wasting money, time, and disappointment. It is time to boost the odds that you are on the point of meeting your soulmate within one of these two platforms.
JDate
JDate belongs to a well-known Spark Networks, which is one of the most efficient dating site groups in the dating industry. JDate has gotten redesigned several times to make the dating experience of Jewish men and women as enjoyable as possible. The site has a distinct target audience. It is open to singles of all religions with the condition that you want to convert to Judaism in the future. The dating service claims to offer a user-friendly interface. The matchmaking tool sends promising dates on a daily basis. Singles can use a manual search, which you can adjust by applying the needed filters. There is an extra search option called "Secret Admirer", which allows you to select matches randomly. JDate offers a mobile version, which is available for tablets and smartphones. The app has the same interface, design and preserves all essential features.
JSwipe
JSwipe has many things in common with Tinder in terms of interface, swiping feature, and web design. The platform offers a traditional matchmaking approach. The mobile version is available for devices with Android/iOS operating systems. Registered members can focus on swiping the profiles of potential matches to the left or right sides. Unlike well-known Tinder, JSwipe caters to the target audience interested in serious relationships between Jewish people. When you check profile pictures, you will not see erotic or offensive content. Most profiles contain a lot of exhaustive information about a particular person. JSwipe is devoted to the Jewish community. You can specify your kosher preferences and find compatible partners for long-lasting relationships; the user interface is straightforward and displays vital signs of the Jewish culture.
How to Choose a Better One?
A detailed comparing review of JSwipe vs JDate can help you choose the right place for online dating. Check out the list of recommendations to get started:
Find an app or site that can help you meet Jewish singles with shared interests.
Check users' reviews from independent resources.
Start your experience with the free version before upgrading your membership.
Choose JSwipe if you look for the most renowned Jewish dating application available in the market. There are more than 600,000 members coming from 70 countries. Most of the users live in big cities, including Tel Aviv, Los Angeles, and New York. You get matched according to your location. The app allows you to adjust the distance scope. JSwipe has already helped many Jews find real love, romance, and sincere friendship. It caters to the core needs of the Jewish community. People from all over the world can join the community if they are interested in Jewish traditions or want to marry a Jewish person. It is not the right place if you are interested in casual arrangements only. Most men and women are looking for long-term relationships, family commitments, and celebrating Hanukkah together.
JDate has a smaller user database, which consists of 200,000 registered members. JDate is responsible for more than 52% of successful marriages between Jewish people that start online. The site is loyal to singles of other religions. Everybody has the opportunity to look for a Jewish partner. Not all members look for long-lasting relationships here. You can join the community to look for casual dates and friendships.
Whether you're a Jewish or non-Jewish single person searching for a partner, check the JSwipe vs JDate comparison and their pricing policy. We're going to take a bit closer look at both platforms' free and fee-based services for you to make the right decision.
JDate vs JSwipe: What About Price Comparison?
The process of finding love online can be exciting and straightforward with the help of the numerous online dating platforms, which are available in the market. If you are a Jewish person, you must read this price comparison. You can try your luck on both sites, but it will also take a lot of time and money investment. JDate is more affordable but offers a smaller number of members. Think carefully before you decide. The JDate vs JSwipe comparison of free and fee-based services will make a choice easier.
JDate Pricing Policy:
A 1-month plan costs 59.99 USD.
A 3-month plan costs 134.97 USD.
A 6-month plan costs 179.94 USD.
Jdate Free Services Are the Following:
Singles can register a new account and open a dating profile.
There is a manual search tool for browsing profiles.
Every new member can test the platform free of charge.
There Are Many Paid Services to Boost Your Dating Results:
You get access to unlimited messaging with all members.
There is a member spotlight option.
You can easily highlight your JDate profile.
When your potential match reads a message, you get a notification instantly.
JSwipe Pricing Policy:
A 1-month plan costs 24.99 USD.
A 3-month plan costs 44.99 USD.
A 6-month plan costs 59.99 USD.
JSwipe Free Services Are the Following:
You get access to unlimited numbers of swipes per day.
Every single receives a Super Swipe on a daily basis.
You can view profiles of Jewish singles without any limitation.
You have the right to send messages to potential matches.
You can create your own detailed profile to increase visibility.
You can create a photo gallery and share it with the community.
Viewing photos of other members is available to everybody.
Fee-Based Services Are the Following:
Jewish singles can explore the "View" option.
You get more precise matchmaking results.
You can see the "Liked Me" list.
There is an option to optimize the photo gallery section.
You receive 5 Super Swipes and 1 Super Note on a daily basis.
Message read status is displayed.
JDate vs JSwipe: Who Сan Join?
The Member Structure of JDate:
There are more than 240,000 members coming from the USA.
The activity of members on the platform is approximately 50,000 logins per week.
The difference between genders is more or less balanced (43% of females and 57% of males).
More than 180,000 Jewish singles visit the site monthly.
The most active age group is 35-50 years old.
The Member Structure of JSwipe:
There are more than 300,000 members coming from the USA.
The activity of members on the platform is approximately 85,000 logins per week.
The difference between genders is more or less balanced (45% of females and 55%
of males).
The majority of members are Jewish or interested in Jewish culture.
More than 180,000 Jewish singles visit the site monthly.
The most active age group is 35-50 years old.
The majority of members have a straight sexual orientation.
JSwipe Features
The critical points of the sign-up process at JSwipe:
You can register through Facebook (it is the only option, unfortunately).
The sign-up process can get done with a single tap.
The platform does not ask you to answer time-consuming tests upon registration.
You can join the community free of charge and purchase a premium subscription plan later.
Your profile includes four slots for photos, which is not a lot.
All JSwipe members get access to the following exclusive features for singles to make their stay on the platform even more efficient and entertaining.
Super Note: the feature is available to premium members. It allows users to send private text messages even if they have not swiped right on your profile yet.
Passport: it is also a premium feature. It works like a typical VPN. However, the idea is not to modify your IP address but adjust your location.
Optimize Photo: premium users get access to the feature, which allows optimizing a photo gallery. It is an excellent way to learn which pictures have the immense potential for getting swiped right by hundreds of Jewish singles.
JDate Features
The critical points of the sign-up process at JDate:
The sign-up step is free, simple, and straightforward.
You must provide basic information about your personality, interests, location, and dating preferences.
You can add some extra details to the questions about your height, education, and career orientation.
By adding exciting details of your life, you help JDate find compatible matches for you.
There is a photo verification process on the platform for a better security level.
Now, we are going to compare JSwipe vs JDate in terms of unique features. Which one can help you find a soulmate? Wait to find the answer! Even though JDate has a serious online dating service's reputation focusing on real dating, it offers several features, which let singles enjoy the application. You can try all of them to make your dating experience relaxed and really fun!
Secret Admirer: it is an entertaining feature. It allows you to mark a particular profile of a man or woman whom you like a lot. JDate can help you find out if this person has the same feelings towards you. If you find a person attractive, you should mark a heart; if you are not decided yet, choose a wavy line; and if you have no interest, choose X. Note that main preferences for the "Secret Admirer" feature can get adjusted for your age range and location.
Kibitz Corner: it is a fantastic extra feature for JDate's members. You can answer questions and see the public answers of other community members. It helps people start interacting with each other and speak on common interests and points of view.
JDate events: the platform organizes fun events in offline mode. It is a beautiful opportunity for Jewish singles to meet in person, enjoy the time together, and bring online dating to a higher level. Besides, such a meeting is safe because you are surrounded by many people.
JLife: it is an informative online magazine that offers efficient dating recommendations and handy tips on achieving success in online dating. People are welcome to participate and share their happy stories of marriages in Jewish traditions.
And the Winner Is: Jdate or Jswipe
When we compare JDate vs JSwipe, they look similar at first sight. Besides, they are similar in terms of names. These two Jewish online dating services cater to distinct target audiences. Our winner is JDate because it is more traditional. Members can access it from both desktop computers and mobile devices, and the matchmaking tool offers more layers. The most significant advantage of JDate is the access to messages, which remain with you forever. What's more, the premium subscription plan is affordable. JSwipe can satisfy the needs of millennials. Read this detailed JSwipe vs JDate comparison review attentively and make your own choice.