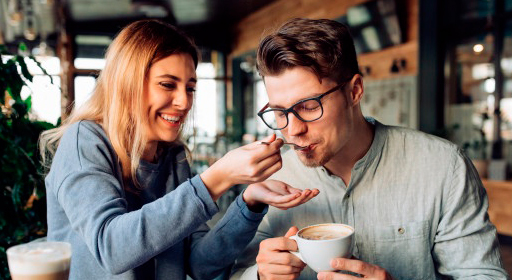 Staying single can get boring at a time. It is not that one cannot live a singlehood life, but the question is how long? For how many days can your heart stay deprived of love and attention? For most people, the answer is a few months or years but never forever. You will need a partner to help you with your daily romantic and emotional needs. When finding a soulmate, it is best to join online dating sites. The two most in-demand dating platforms are Hinge and Bumble. People all over the globe are drooling over these websites. To help you choose better, we have created this Bumble vs. Hinge guide.
Bumble is a place that women mainly prefer because here, girls are the boss! It was introduced in the year 2014 by an ex-employee of Tinder. The site believes in the age-old proverb "ladies first" and works entirely on this notion. If you are a girl who doesn't think that the man should be the first to propose, this platform is for you! The user interface and design have impressed members worldwide.
Moving on to Hinge, it is a platform where successful people hang out. It was founded in the year 2012, and since then, it hasn't stopped winning people's hearts. Here, most users are highly educated and are looking for a long-term relationship. It is not the best place for those who are looking for casual flings. The users on Hinge are very active and keep on connecting throughout the day. This site, too, has a superb interface and design.
It was just a brief of how the two platforms work. Further, we have delved into more details to create the most informative Hinge vs. Bumble guide!
How to Choose a Better One?
We have laid down a few basic factors of Bumble vs. Hinge that can help you know which site will work better for you. Keep reading to find out!
Design and Interface
Most people join online dating sites to simplify the love hunt process. But if the platform you choose has a confusing design, then everything can turn upside down. You will have to put in many efforts to understand how to use the platform. That is why it is good to know about the design and interface from the very start. We are glad to announce that both Bumble and Hinge have done an incredible job here! Both these websites have a smooth pattern, look elegant on screen, and do not lag in use. When it comes to design and interface, it's a tie between Bumble vs. Hinge!
Success Rate
While hanging out on a dating site, the number of matches that convert into proper dates is usually considered a success. Bumble has a success rate of around 85%, whereas, for Hinge, it is close to 90%. But our experts found that people who meet on a first date via Hinge have a higher chance of dating further and continuing the relationship. Even though the number of dates is higher on Bumble due to its larger community, Hinge has better results in lifetime commitments. So, hands down, Hinge wins here in the Bumble vs. Hinge comparison!
Further, we have shared a lot more details on other differentiating factors. Stay hooked!
Bumble vs. Hinge: What's About Price Comparison?
No matter which platform you choose, there are both free and paid versions. One is allowed to use several features in the unpaid version. However, to use the pro features, you must be generous enough to spend a few dollars. When you go for offline dates, then also there are some costs that you have to bear. Then why not spend a little on online dating as well? Also, the results you get here are far better than the offline love hunt. But before you purchase the premium subscription of any dating website, you must know how much the plan costs. Keep reading to find out!
Bumble price chart is given as follows:
| Duration | Cost |
| --- | --- |
| 1 week | $8.99 |
| 1 month | $24.99 |
| 3 months | $16.66 per month |
| 6 months | $13.33 per month |
Hinge subscription cost is as follows:
| Duration | Cost |
| --- | --- |
| 1 month | $10.99 |
| 3 months | $6.99 per month |
| 6 months | $4.99 per month |
If you see the charts above, it is crystal clear that Hinge is more affordable than Bumble. Even though Bumble comes with a one-week plan, the overall cost is higher than Hinge. Therefore, in the price category, Hinge is the winner of the Bumble vs. Hinge battle. But if you are a girl and want to join a dating site where a woman's choice is prioritized highly, then you can spend a little more and be a part of Bumble. Otherwise, if you have a tight budget, then Hinge will work fine!
It is always recommended that you try the free version before the premium one. Wondering why? Well, to save your money from getting wasted on something that you don't enjoy! If you try the sites for free first, you will get to know whether you enjoy hanging out there. If not, you can try some other platform, and in case you do, buying the subscription is the best choice. No matter which online dating website you prefer, keep this advice in mind to better use your money.
Bumble vs. Hinge: Who Can Join?
Hinge and Bumble are dating sites where people of all ages, genders, and sexualities can hang out together. The motive of people joining these platforms is to find love or intimacy. Even though both websites serve more or less the same purpose, the user base varies a bit—primarily women who want to feel safe and secure while dating join Bumble. The site provides them the right to take the first step. It helps in keeping the ladies away from perverts on dating sites.
On the other hand, people who choose Hinge are in search of a serious relationship. It is designed to attract singles in need of a loving partner. They say it's designed to be deleted after you achieve your goal. Hence, both Hinge vs. Bumble help in finding love, but Hinge was made to make the process easier right from the start.
Bumble Features
Some of the best Bumble features, signup process, and mobile app specifications are given below. Read on to find out!
Sign up Process
The Bumble registration process is super quick and can be done easily using your Facebook account details. A few years before, Bumble made it compulsory for every user to login using their Facebook profile. But later, many customers complained about it, and soon Bumble came out with an alternative solution. Now, users can either sign in using their social media profile or by providing their contact number. Among other important details like name, gender, sexuality, etc., Bumble will also want to see your location. It helps them to find out the best matches nearby.
Mobile App
The Bumble mobile app is widely used all over the world. People love the app because of its refined design and easy layout. When using the app, you also get to enjoy two additional features Bizz and Biff. Customers have said that messaging becomes more comfortable when they do it on Bumble mobile app. Also, the application runs without lags. So, if you are looking for some excellent dating opportunities right from your mobile screen, then download the Bumble app today!
Special Features
SuperSwipe: This feature needs to be bought by paying a few bucks. It's similar to a usual right swipe. However, unlike the regular swipe, you will have to spend your money here, and the other person will know it!
Bumble Hive: It is a unique event where the users meet and form connections related to love, business, or any other concern.
The BeeHive: It is a collection of helpful blogs that can enhance your dating journey like never before!
BumbleBiff: If you are looking for just friends and nothing more, then use this feature to build friendships with the users.
BumbleBizz: You can also use Bumble as a place for meeting business associates. Turn on to this feature and connect!
These are the brilliant features that you can use on Bumble!
Hinge Features
We have shared all Hinge features and specifications below. Stay hooked!
Sign up Process
The Hinge registration process is a bit longer but easy. Firstly, you will have to sign up using your Facebook profile or contact number. Once done, you will be asked for your email address. After that, you will have to fill in details like name, gender, sexuality, location, height, weight, education, and so on. Once this info is filled in, the site will ask you a few questions to know more about you. The answer to these questions will show up in your profile. Lastly, you will have to upload six images of yourself and complete your profile. After you are done with all of these steps, you can finally get access to the member base of Hinge.
Mobile App
The Hinge mobile app is available on both Android and iOS devices. The mobile app has a flawless design and fits the screen well. Creating the account can be done only from the phone application and not the website. Hence, if you want to use Hinge, then downloading the free app is a must!
Special Features
Who Liked Me: In this tab, you will find a list of the members who liked your profile. The premium membership allows you to see the profile image instantly.
We Met: Using this feature, you can update the Hinge team about how the date went.
These two features are the most popular benefits of Hinge. Now, let's find out who won the Hinge vs. Bumble battle!
And the Winner is: Hinge!
Our experts were impressed by both the dating platforms. But finally, after looking at all the details, they announced Hinge as the winner of the Hinge vs. Bumble comparison! It is so because Hinge is more pocket-friendly and also comes with a higher success rate. The success rate comparison of the Bumble vs. Hinge is given below:
| | Success Rate |
| --- | --- |
| Hinge | Around 90% of people find long-term commitments here. |
| Bumble | The success rate of Bumble is close to 70% when it comes to serious relationships. |
Expert Opinion
As per the dating experts, women should prefer Bumble over Hinge because, in Bumble, one can easily avoid the presence of perverts. But if you are looking for members with serious intentions, then Hinge should be your choice. So, which dating site between Bumble vs. Hinge will you choose? We are eager to learn!