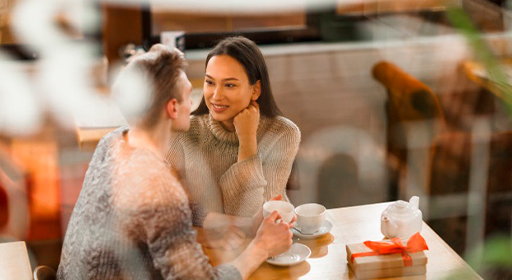 After all, it's a sizable investment, and you don't want to register for more than one portal to appease your sexuality. So, let's do some research and find the better between Grindr and Scruff.
Being the first gay dating website that requires your location, Grindr spots gay, bi, trans, and queer guys in your locality and boasts 27 million members worldwide. It makes mentioning HIV status mandatory for the users. However, Grindr assures its users that it won't disclose the information to a third party.
On the other hand, Scruff is a secure, protected, and busy social network where Trans, bi, gay or queer guys can connect. The portal not only allows building communities, establishing social connections, or dating but also allows no-string-attached-sex. Founded by Skandros and Silverberg back in 2010, Scruff is an independently run LGBTQ app that bagged the award for best dating site in 2014 in New York and claimed to cater to the sexual needs of 12 million members worldwide.
Stay tuned to find more about Grindr and Scruff till we reach the announcement of our winner!
Quality of Matches: Most of the Grindr members meet to find an adult friend. Grindr claims to have 3.3 million active users daily. The surveys show that the members log in to the site during the day and stay an average of 54 minutes. Over 25 % of Grindr users belong to the USA. However, it welcomes members from 190 countries. Most of the users belong to the age group of 25 to 34 and prefer to stay anonymous. Many do not even choose to upload their images.
Scruff matches its members for various purposes. All of them are not registered to have a long-term relationship. Many join in for hookups only. Scruff users have varied interests. Almost all the members of Scruff belong to the LGBTQ+ community.
Most of the Scruff members are USA citizens and belong to the age bracket of 25-34. The site claims that there are no spambots on the site.
Both sites cater to a variety of users looking for fun places to have their sexuality accepted. They are open to long and short-term relationships as well as hookups.
Aesthetics and Interface: Grindr app has a straightforward but modern interface. The colors are appropriately used. The platform appears to be more focused on people than its aesthetics. However, it is easy to use and appealing to the users.
Despite being an LGBTQ+ community, the CEO of Scruff didn't choose to color the app with their rainbow flag. Instead, the application has a dark theme, and most of its interface is black and blue. It gives a bright look to the app.
Here Grindr must win the trophy, though, with a close finish!
How to Choose a Better One?
While choosing the better for our Scruff or Grindr review, we read through user reviews, success stories and skimmed through many blog posts and expert reviews online. Besides the quality of matches and aesthetics, we came across several features to add to this review.
Popularity
Both the apps enjoy popularity among their 'tribes' for various reasons. While Scruff is more popular with the older crowd, its rival, Grindr, is widely used by the younger guys.
Both have amassed a huge member base within a few years as the other popular apps like Tinder and Bumble do not engage LGBTQ+ much.
Communication Options
Grindr allows you to send and receive photos even before you start chatting. Its paid subscription includes advanced communication features. For instance, it will enable you to read the receipts of your messages. An exciting way to communicate on Grindr is to exchange emoticons like Hot, Friendly, etc. They are a fantastic way to initiate a conversation.
As for Scruff, it offers you various communication modes. You may choose to send a text message, an image, a screenshot of your whereabouts, or a GIF. An exciting feature for communication is a check box on each profile. If you are interested in meeting a person, you may check that box on his profile.
Scruff doesn't allow chatting with other members. Instead, it has a unique way of starting a conversation – you send a WOOF to the other guy. It is just a Scruff style of greeting. If you are sick of clichéd options for initiating a conversation, you may click the paw button, it will send a WOOF, and the person on the other end gets to know that you are interested in him.
Scruff allows you to send messages to anyone anytime. For exchanging messages, it is not necessary to match with them or choose a premium account.
Scruff, with its fun ways to communicate, wins this round in our Scruff vs. Grindr contest!
Grindr vs. Scruff: What's about Price Comparison?
Price comparison between Grindr and Scruff! Both the apps have several free features to offer. We will shortly illustrate them in a table. However, they do not allow unlocking of their premium features without subscribing to a monthly plan. Let's see first what Grindr and Scruff have free for us in their kit bag:
| | |
| --- | --- |
| Grindr | Scruff |
| Navigating through the website without having an account | Registration and building a detailed profile |
| Creation of profile with detailed information about you | Receive over 100 suitable matches |
| Checking member profiles | Send and read other members' messages |
| Sending, reading, and receiving text messages from other members | Specifying your tribe |
| Reading notifications on a response on your post | Using primary filters |
| | Sending other members a group chat invite |
| | |
| --- | --- |
| Receiving no annoying ads | No-ads during browsing |
| Recommending up to 1 000 men in your locality | Receiving push notifications you choose for |
| Sharing unlimited photograph sharing | Receiving over 600 substantial matches |
| Sorting grid in a customized way | Choosing to view 'Online-only' users |
| Navigating anonymously | Selecting three tribes |
| Browsing without any limits | Adding unlimited people in Block and Favorite list |
| Using advanced filters | Saving chat quotes and phrases for future use |
| | | |
| --- | --- | --- |
| Subscription Duration | Price Per Month | Price Per Month |
| One Month | $ 14.99 | $ 13.00 |
| Three Months | $ 13.33 | $ 9.40 |
| Twelve Months | $ 10.00 | $ 5.20 |
Scruff bags the trophy for this round in our Grindr vs. Scruff match with its less expensive packages!
Grindr vs. Scruff: Who Can Join?
Precisely anyone from the LGBTQ+ community who mind the sideways glances of the people with straight sexual orientation is welcome to join these two portals. Grindr and Scruff are pretty friendly towards the community, acknowledge their uniqueness, and give them privacy to enjoy living life in their ways.
Grindr Features
Let's dive into more features to reach a conclusion of our Grindr vs. Scruff review:
Grindr Signup Process
You need to spare a minute or half to register with Grindr. All it asks you to provide is your age, gender, and birth date to sign up. Unlike Scruff, Grindr allows you to log in using your Facebook account too. It approves your uploaded photographs within seconds and doesn't ask you to verify your email for signing up.
Like Scruff, Grindr asks you to show your location to find matches nearby.
Grindr encourages you to fill in the sexual health section by writing your HIV status and tested last for that.
Grindr App
Grindr app is straightforward and user-friendly. You may download it for free on your Android or iOS phone. Most of the members prefer using the app version. Almost all the controls are at the bottom; Grindr takes special care that you meet your next date at your earliest.
Grindr Success Rate
The statistics reveal that Grindr has 3,600,000 members on its database, which is greater than the Scruff member base. Similarly, regarding the active members per week, Grindr again takes the lead by 300 with its 800,000 active users weekly!
Grindr Special Features
Below are a few unique features:
Gaymojis are fun ways to communicate in your community. Currently, it offers over 500 such emoticons. They are not available on other dating apps.
Taps shown with a flame icon is a unique feature Grindr offers to show your interest in any member. You may only choose to tap a user to initiate a conversation.
To help maintain the record, there is an option to add profiles to Favorites. However, the people you add to your Favorite list do not get notified of the move.
When you upgrade your account to Premium, you can use an advanced search option named Explore by Grindr.
To your added security, Grindr has a Discreet App Icon (DAI). This unique feature allows the users to choose a customized icon for their Grindr app on their phones.
Scruff Features
Here are a few features listed for your consideration:
Scruff Sign Up Process
Before you register for Scruff, you first need to switch on your device location so that the team may track you to verify your identity. If you want to navigate through the site without registering with it, you are free to do that as much as you want. The only fields Scruff asks you to fill in while signing up are your name, photos, strong password, and date of birth. All the rest of the information is optional at the time of registration. The portal allows you to get back and fill in any time you want to later. It will enable you to edit the filled-in data too. You may choose to access networks alone or no-string-attached affairs.
Then Scruff asks you to upload a photo but choosing one of the following three options while uploading an image is necessary:
It is the photo of my face
You will be able to see my body only
I am nowhere in the photograph
However, there is no need to worry about it; these options are given to categorize accounts. For instance, many people apply the filter 'Profiles with face image only' etc. If you mention all the required details and upload your pictures, you will have more chances to be visible in searches.
Scruff App
The portal is widely used in its app version; however, it has a web version too. You may use it on your laptop if you have an emulator. The chat feature on Scruff chat is quite handy. You feel connected with your partner while on the go.
Scruff Success Rate
Let's try to determine the success rate by reading the number of users on the database and weekly active members. Scruff, with its 3,000,000 members, is a highly successful and dynamic gay dating app. With its 500,000 active users per week, Scruff stands in second place.
Scroll up and compare the relatively impressive figures of Grindr's success rate.
So, Scruff or Grindr?
We must say that Grindr is the winner, though with a close margin.
Scruff Special Features
Here are a few unique features:
There is a common swipe right to like and swipe left to dislike feature in the Scruff app, making it quite fascinating.
The site recommends like-minded matches. They base on your Open to list. For instance, if you choose Open to Relationship, you will only view the guys registered for seeking a serious relationship.
Another exciting feature is a clock icon – you are advised to use it when unsure about choosing or refusing a match. When you select the clock icon, the site presents to you the exact match after some days.
Scruff Venture is another exciting feature. Scruff advertises it as a 'global gay travel companion.' Its primary purpose is to find guys with the same orientation in other countries. The feature shows all the currently available, currently visiting, and visiting soon gay members in the city. It also indicates upcoming gay events to build a secure community.
Scruff Events lists and displays all the gay events near you. Different sponsors in various localities organize them.
And the Winner Is: Grindr or Scruff
Despite our attempt to announce a clear winner, our Grindr vs. Scruff contest is tied. Our winner graph kept fluctuating throughout the review. Let's conclude it by saying where Grindr has a broader user base; Scruff has more extensive features. Unlike Grindr, Scruff allows you to create local events and find travel partners. Grindr is a bit better with several communicating features regarding private messaging and keeping chat backup on Google drive. The premium plan of Scruff is cheaper as compared to that of Grindr. As for the user interface, Scruff is again slightly better and more responsive.