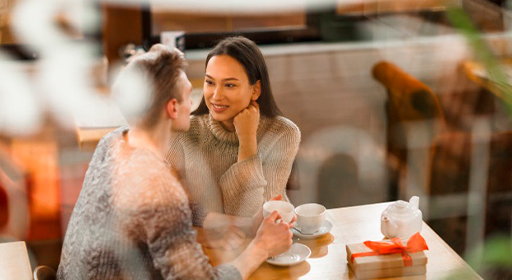 It is a challenging task to compare two eminent online matchmakers – Elite Singles and Match. Both dating portals tend to bond single hearts and help soulmates find each other. The successful love stories of former members point to both platforms' efficiency in lovebird finding. Still, what online cupid deals with this task better than its competitor? Only in-depth comparison will detect a winner.
The Match vs Elite Singles competition will be tough because both sites have many shared features and unique peculiarities. For a start, we want to shed light on each matchmaker's background. Match is a pioneer in the niche. The well-known portal has already crossed a two-decade line. The matchmaker can boast of hundreds of happy marriages and successful unions over these years. People may read about the most romantic stories directly on Match.com. As for the website features and layout, the platform is well-polished and easy to browse. The portal is not overwhelmed with unnecessary elements or explicit content. It has an informative FAQ section and even a Blog page to help newcomers familiarize themselves with the service.
The second opponent of this tense Match vs Elite Singles battle also has a lasting history. Elite Singles keeps successfully bonding single hearts for years (since 2001). The portal is not for everyone. The dominant share of the platform's community consists of men and ladies with a degree. Like its opponent, Elite Singles can be proud of former clients' multiple romantic stories. The website looks very stylish to satisfy the demands of its sophisticated community. Daters won't find any nude or explicit content because hookups are not what elite singles look for joining the portal. The online cupid is mobile-friendly as most of its community are busy people who prefer to chat via tablets and laptops.
Both matchmakers go equal by now, considering their sites' convenience and simplicity of use. The introduction stage ends in a draw.
How to Choose a Better One?
People often can't decide what portal suits them best and corresponds to their needs. The following tips can be of service for daters who can't choose between Elite Singles vs Match.
Check the community. It is essential to realize what people make the majority on a site before making a choice. Elite Singles focuses on matching males and females with college degrees and successful jobs. It will be challenging for students to find potential partners here. Match also focuses on intelligent and witty singles, but in contrast to its opponent, the portal gladly opens its doors to people without degrees or stable jobs.
Evaluate your bankroll. Although Match and Elite Singles both allow daters to register at their platforms at no charge, a free subscription offers minimal interacting options. Singles require an upgraded package to enjoy communication in full. Thus, newcomers should better check pricing in advance to understand what company provides more affordable services that fit their budgets.
Pay heed to extra features. It is not enough for modern daters to interact purely via messages. They seek additional options to break the ice and express their interest in potential sweethearts. Thus, newbies need to ensure that portals offer extra interactive features, except for DMs: video chats, calls, forums, etc.
It will help to create a list with each platform's pros and cons, highlighting aspects that matter to you in particular.
Elite Singles vs Match: What's About Price Comparison?
Price comparison may help detect a frontrunner in this Elite Singles vs Match competition. Both companies have two welcome packages for newcomers: free and premium. Below, one can check the subscription costs for each of these brands.
Pricing table
Match
Premium Plan
3 Months
14.99 USD / Month
44.97 USD
6 Months
11.49 USD / Month
68.94 USD
12 Months
8.99 USD / Month
107.88 USD
Standard Plan
3 Months
12.99 USD / Month
38.97 USD
6 Months
9.99 USD / Month
59.94 USD
12 Months
7.99 USD / Month
95.88 USD
Elite Singles
3 Months
34.95 USD / Month
104.85 USD
6 Months
19.95 USD / Month
119.70 USD
12 Months
17.95 USD / Month
215.40 USD
We need to clear up what services are gratis and what specials come at an extra charge. Let's start with Elite Singles. Newcomers may create profiles at no cost and download up to 20 photos. Singles may pass a personality quiz for free and express their interest with other members via likes and smiles. Free subscribers at Elite Singles receive a daily list with seven potential candidates. The site applies an algorithm of matching daters on the results of their personality tests and profile data. Paid subscription gives more prospects for interaction.
Paid services at Elite Singles:
Premium members may count on the expert tips of psychologists.
Daters get an in-detail explanation of their personality tests' results.
Singles may interact via DMs and comment on posts.
VIPs receive an extended list with potential matches daily.
Premium clients get access to a private gallery.
VIPs receive priority in search ranking.
Compared to its opponent in the Match vs Elite Singles battle, Match.com allows newcomers to test the service at no charge within a three-day free trial. It is a reasonable offer. Mature singles want to understand what they pay for when they join the portal. Free subscribers at Match.com may create accounts and upload photos (up to 50). They can express their interest via likes and even participate in the love search themselves via standard filters. Free daters receive a generated list with potential sweethearts. Still, no-fee subscription offers limited interaction tools. Members need to spend a coin on the premium package to relish unlimited communication with other subscribers.
Paid services at Match.com:
VIPs may interact via DMs.
Premium daters may arrange video dates in chat rooms.
They can see who views their profiles.
Singles may organize phone calls.
They can turn on Incognito mode to browse profiles invisibly.
VIPs may apply advanced filters to search for potential sweethearts.
The choice is tough because messaging requires a paid package on both portals. Still, Match is slightly less expensive, and it offers a free testing period for newcomers. Moreover, the portal has a money-back guarantee. If singles fail to match someone cute and suitable to their needs, the company will fully compensate for the entire package cost. Thus, this round of the Elite Singles and Match competition is on Match.com.
Match vs Elite Singles: Who Can Join?
The audience quality says a lot about a dating hotspot. Thus, we want to compare communities of both online matchmakers. This time, it will be fair to start with the frontrunner, i.e., Match.com.
Match's Primary Audience
Match.com deserves its status as the industry leader for several reasons, and one of them is top-notch audience quality. Match suits males and females of all ages, but the most active audience is 35-50 y.o. The percentage of males and females is almost equal; ladies make a tiny dominance of 4%. The dominant share of singles is straight, although LGBT representatives are also there. The company is relatively loyal to daters of different sexual preferences and religious beliefs. Singles who join the portal don't hunt for one-night hookups; they are more into life-lasting unions. In-detail questionnaires and email verification help moderators detect scammers and get rid of fake profiles.
Elite Singles' Primary Audience
Elite Singles and Match both can boast of high profile quality. Elite Singles community consists of intelligent and well-educated ladies and men: more than 90% of all subscribers have college degrees. The average age of the active audience is around 30-35. These are self-confident males and females with great jobs and stable incomes; males and females go in a ratio of 50:50. The majority of daters are straight. Without a degree from a reputable university or a prestigious job, youngsters will have issues matching someone on Elite Singles. People hunting for casual affairs and one-night sex also won't hit the target on the site. The brand stands for meaningful relationships and life-long connections but not casual flirt.
It's hard to decide who has a better audience quality, Match or Elite Singles. Both brands attract intelligent and smart males and females. Still, daters without a diploma have zero chances to match someone special at Elite Singles. So, this round is also on Match.com.
Elite Singles Features
It's a turn to check each brand separately to have an unbiased opinion. The sign-up procedure says a lot about dating portals. Newbies at Elite Singles have to waste enough time for account creation. Newcomers need to fill in an extensive personality questionnaire, which requires up to one hour to complete. Singles need to answer many personal questions, the lion's share of which relates to education, current occupation, and life plans.
Daters also have to specify what traits they appreciate in their potential spouses. They can even mention desirable working schedules to ensure they will find time for actual dates in real life. After passing a registration stage, singles receive a daily list with potential sweethearts. Free subscribers get only seven matches, and VIPs receive twenty more proposals in addition to these seven. The bad thing is that members can't apply filters to search for partners manually. Messaging is a privilege solely of premium daters. Free members may only share smiles or likes.
Exclusive Features
Ask an expert: Premium users may count on the professional help of the site's psychologists. Experts share recommendations on multiple topics about relationships, like how to move on after a break. Psychologists also provide in-detail explanations of the personality quiz results.
Favorite list: Males and females may add other members of their interest to the favorite list. They can edit it anytime. Other daters don't know if someone adds them to the list.
Have you met: The portal applies a proven algorithm to generate singles who can potentially become a couple. The system detects singles' compatibility based on their profile data and questionnaires. After that, men and ladies receive a 'Have you met' list with recommendations.
Match Features
Elite Singles vs Match competition is ongoing. It is Match's turn to uncover its exclusive features. Registration on the cupid's portal is more easy-going; the whole process may take twenty minutes. Newbies may use an online builder to fill in their profiles faster and effortlessly. The sign-up stage consists of the 'About Me' section, where newcomers present themselves to the rest of the Match.com community. The second step is to describe one's potential sweetheart: appearance, character traits, interests, etc.
Singles receive matching recommendations daily. They also may take the initiative and search for potential soulmates via extended filters. The matchmaker is mobile-friendly, which is a positive sign for daters who prefer chatting on the move. Tons of success love stories and happy marriages between former site members point to the brand's twenty-year efficiency in bonding single hearts.
Exclusive Features
Discover: Match and Elite Singles both present users with partner recommendations, but unlike Elite Singles, Match subscribers can apply advanced filters to search for sweethearts themselves.
Video dates: Premium clients may invite each other to chat rooms for video dates. It is a perfect option for singles who keep communicating for a while and decide to move to the next level. In chat rooms, daters may build a closer bond with switched-on cameras.
Phone calls: Hotties may arrange phone calls to hear another person's voice and chat tet-a-tet. Daters interact via the company's confidential line, which hides the phone number. Phone calls make a perfect alternative to classic text messages and allow building a more intimate connection.
And the Winner Is: Elite Singles or Match
Match vs Elite Singles tournament comes to an end, and it's time to summarize both brands' hits and misses. Elite Singles connects mature and intelligent males and females, but people without a college degree and a prestigious job have poor chances to meet a potential match on the portal. Besides, the pricing policy will not fit a modest budget due to the expensive premium subscription. Match.com has a twenty-year experience in successful lovebirds' twinning. The portal has many ace features that make interaction and partner search more thrilling. Also, it is more affordable and offers a free trial and money-back guarantee.
It looks like we have a champion of this tense Match vs. Elite Singles battle. Our congratulations to Match.com!